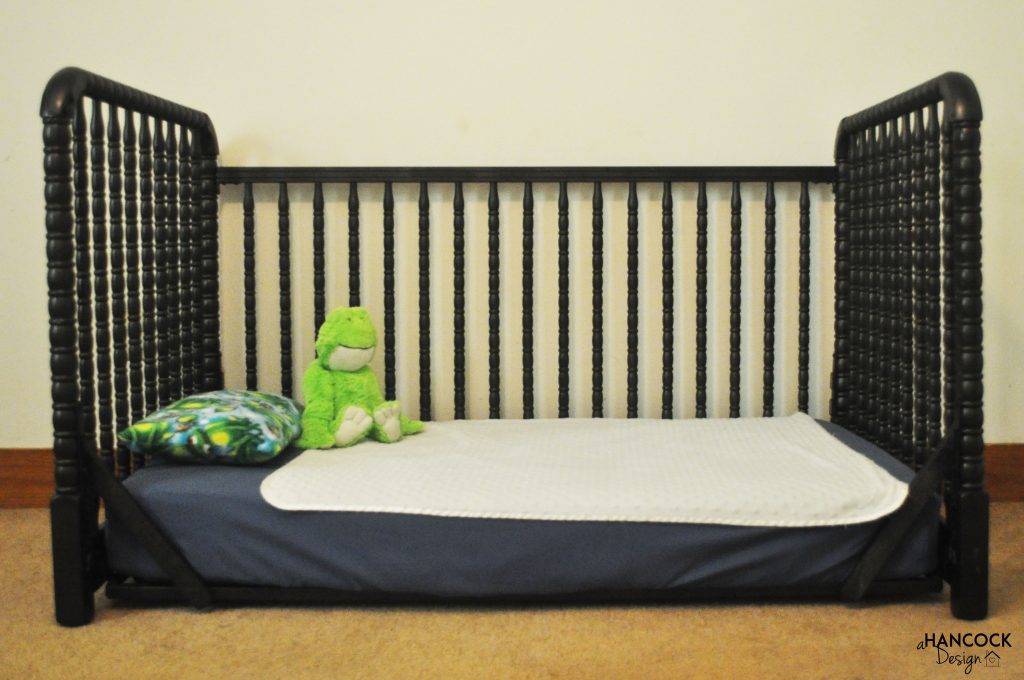 Our youngest recently outgrew his former Pack 'N' Play bed (out climbed, rather) and we were able to borrow this crib-turned-toddler-bed from one of my sisters. In a former life, it had been painted bright primary colors, but the paint was chipping and in need of a refresh and I had a hankering to spray paint something.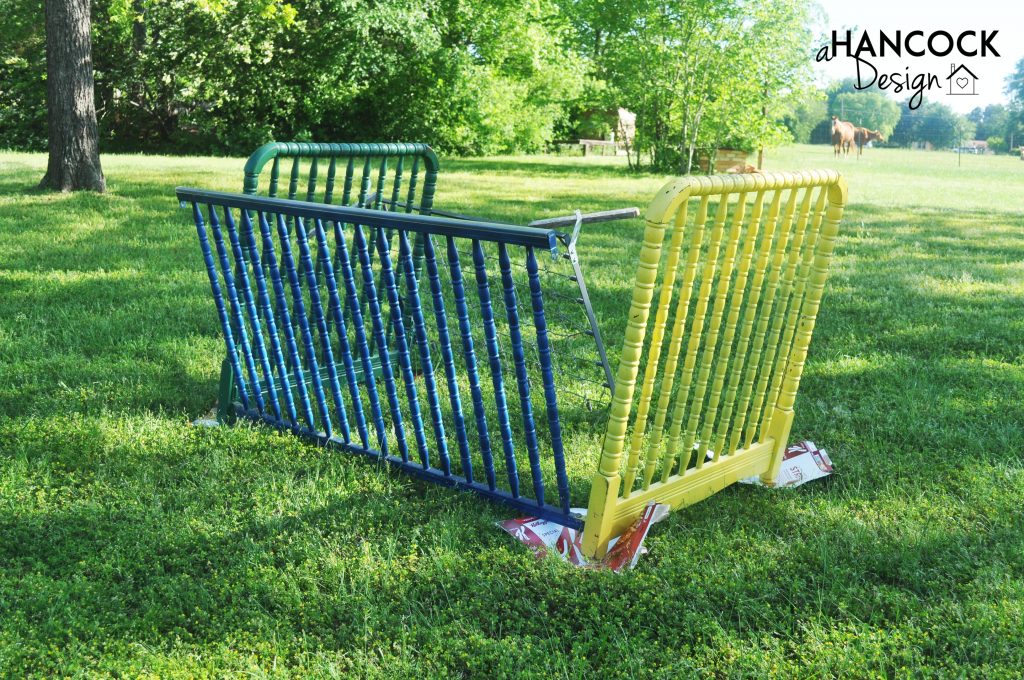 I painted it with Oil Rubbed Bronze from Rust-oleum. It turned out to be a really nice color! It has a little bit of a metallic sheen to it but not too much.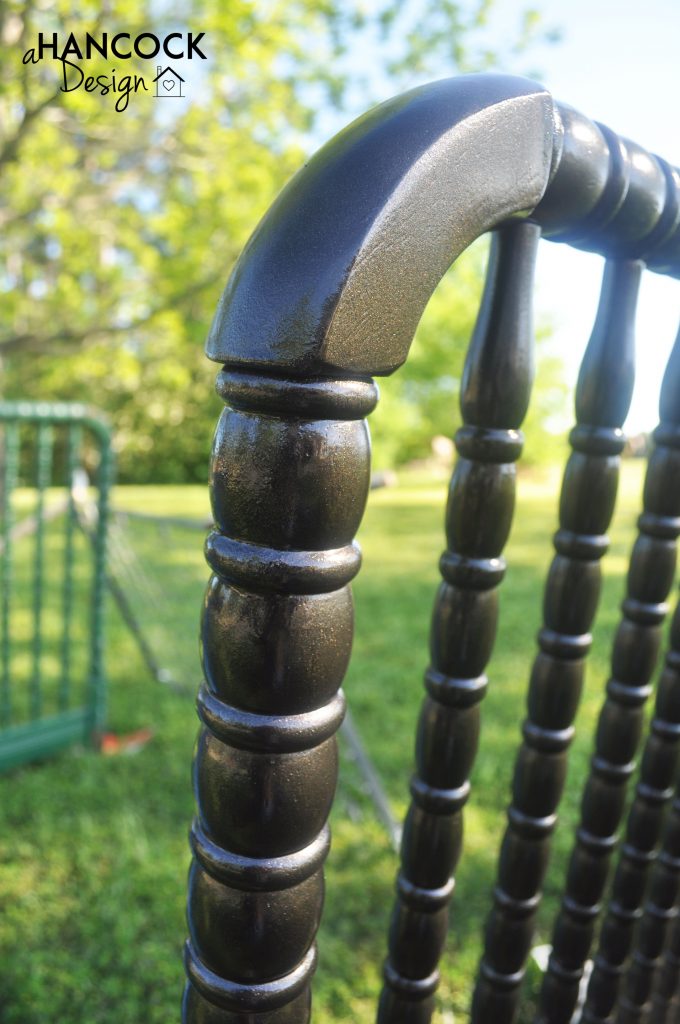 This was a super quick project; it took 3 cans of spray paint (so less than $15) and about two hours to finish. I had a sidewalk audience while I was painting in the yard.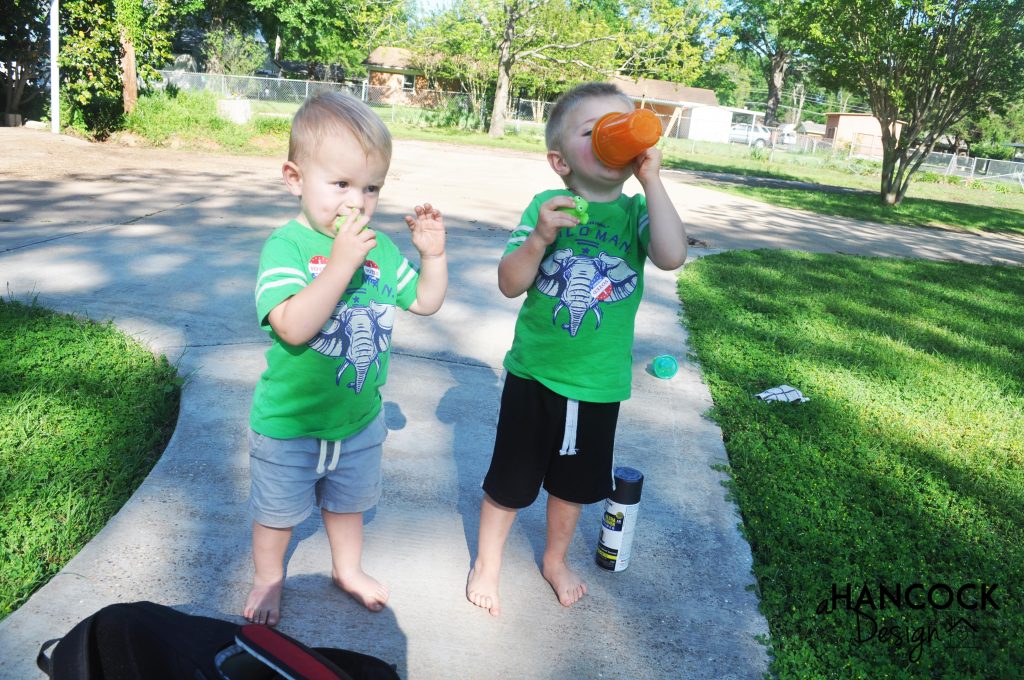 I let it off-fume for a few days on the side porch and then moved it into the boys' room. I think he's a fan!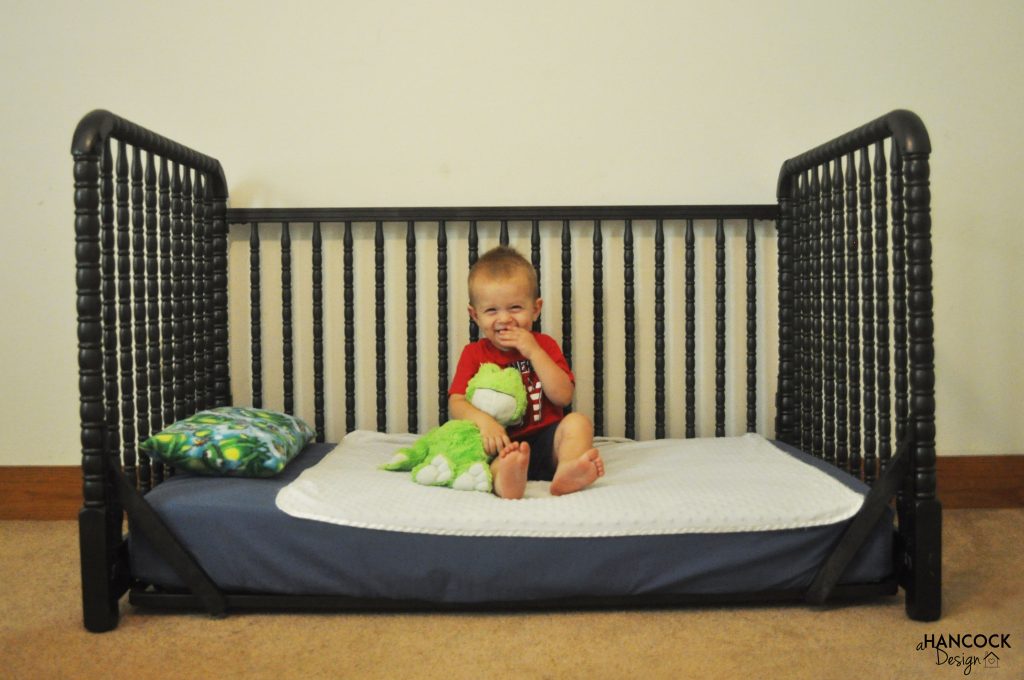 I kept trying to shoo them away so I could get some staged photos of the finished product but he thought it was so hilarious that I was taking pictures of his bed and he wanted to pose for me in every single one.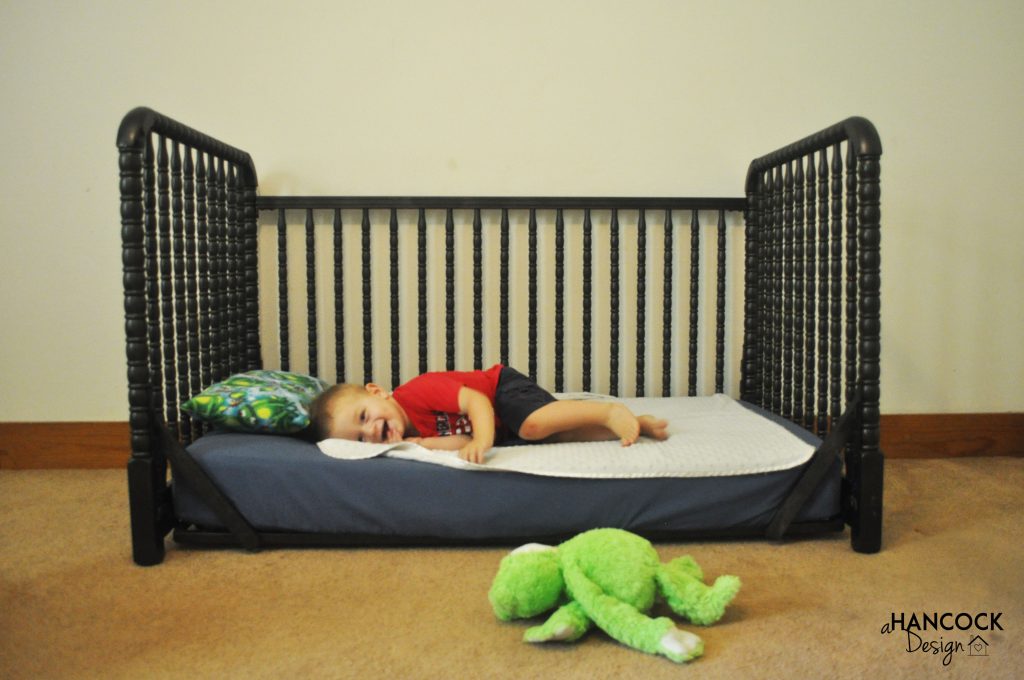 The spindle legs and rails still look pretty 1990s but it was a fun quick update to make it blend into the room more rather than be the focal piece.