** I actually completed this project sometime last year… but never got around to editing photos and posting it.
My oldest potty trained himself and went from being in diapers to being completely independent in the bathroom with zero accidents (daytime OR nighttime) in about a week, so we quickly discovered that we needed a stool so that he could reach to wash his hands. I purchased a stool from Walmart but it had a big footprint and stuck out so far from the bathroom counter that people who didn't need to stand on the stool just stubbed their toes on it and had to stand awkwardly far away from the counter and reach over the stool to use the sink.
One day, I'd had enough, so I went outside and grabbed two pieces of scrap wood, worked up a quick plan, and went to town.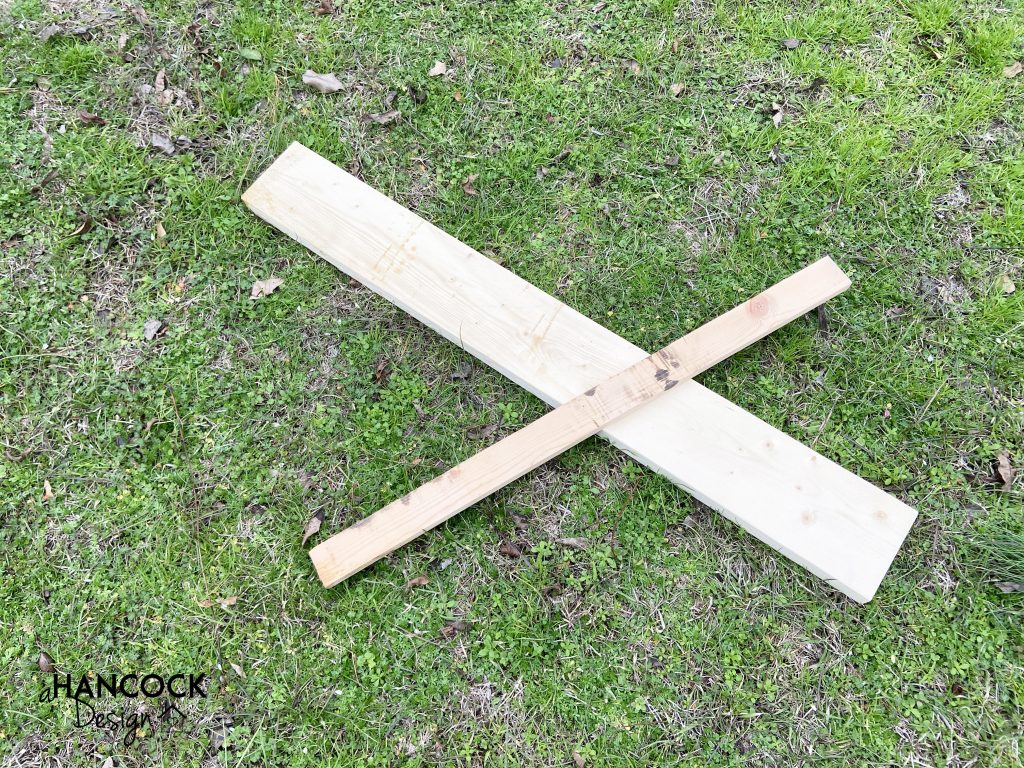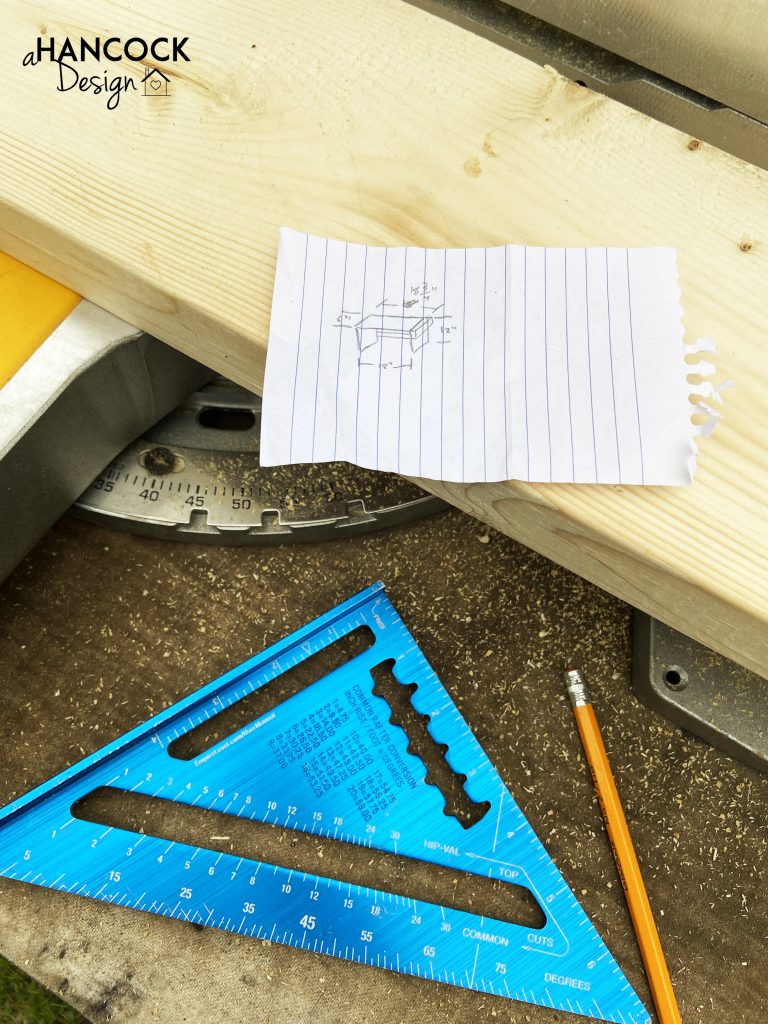 My plan consisted of a tiny scrap of paper on which I wrote down some key measurements so that my stool would fit in the space we had for it.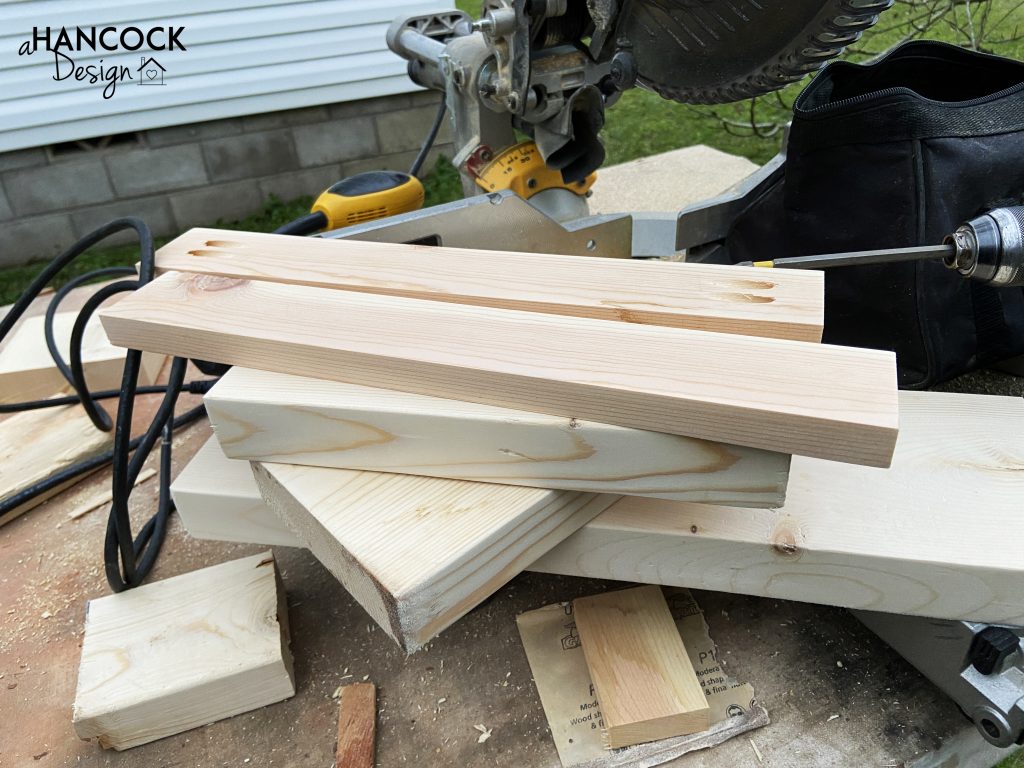 This was probably the fastest, least-planned project I've ever done. It could have been faster, but I had a cute three-year-old helper.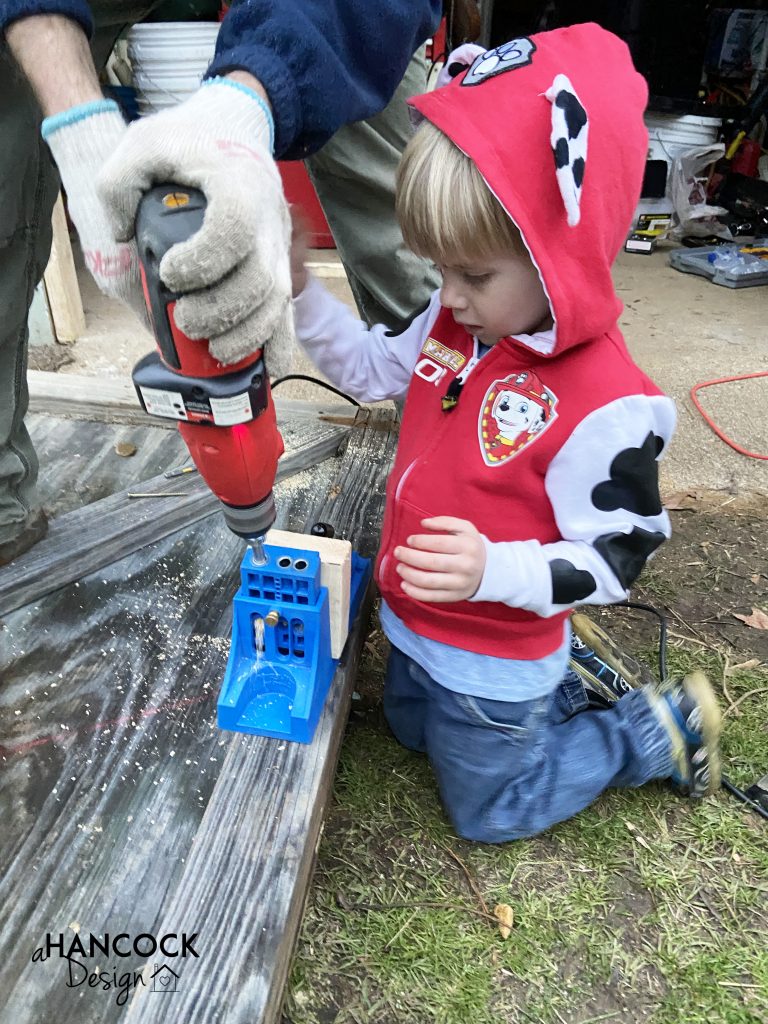 We used pocket holes because… why not? Not super necessary for strength or beauty in this circumstance (it's a tiny bathroom stool that gets stepped on by dirty feet five thousand times a day) but we had the Kreg Jig so we did.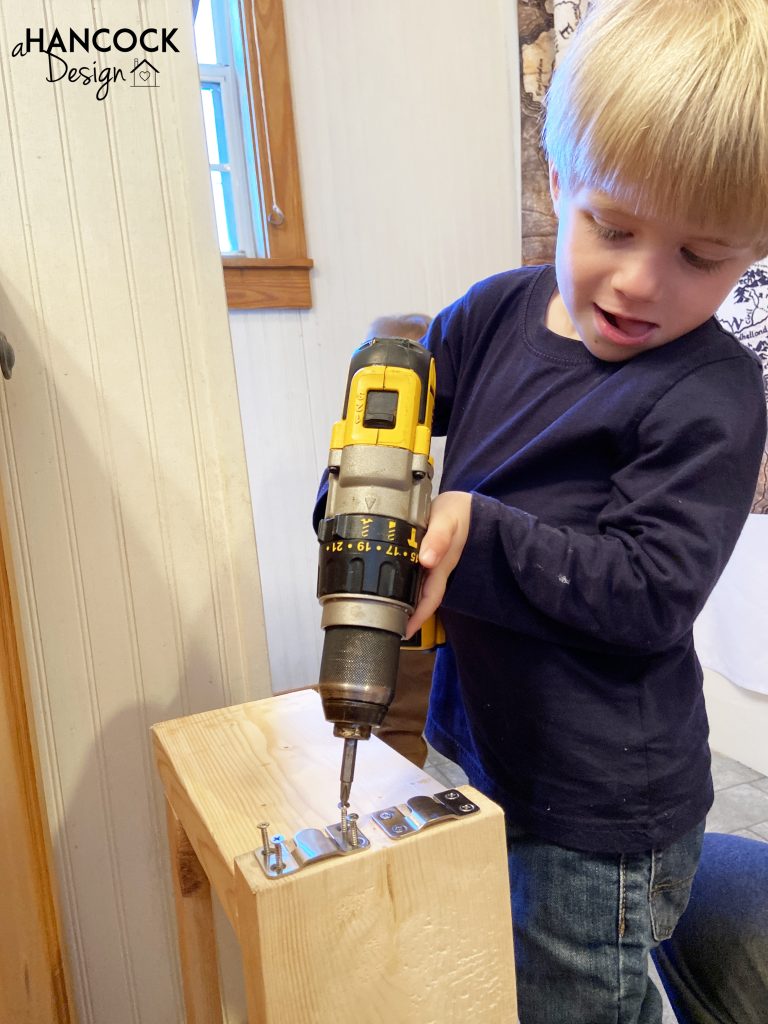 I used scrap wood, which was free, but I did purchase these brackets to use both for this stool and to attach our busy board to the wall so it wouldn't fall on the kids. They were pretty easy to install and have a very tight hold. I wanted to use two of them even though the stool is so narrow to be sure that there was absolutely no way the stool could tip while the kids were standing on it.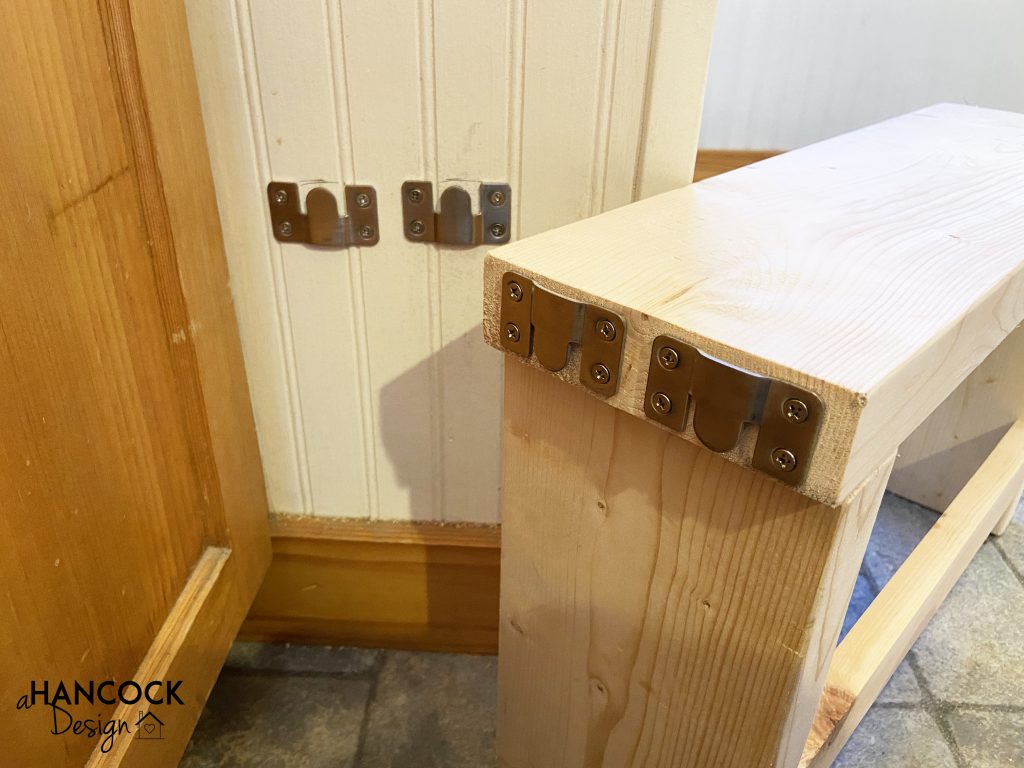 And here's my cute model testing it out! He can reach the faucet and the soap, and adults can just stick their feet under the stool and stand at the sink normally. Hooray!