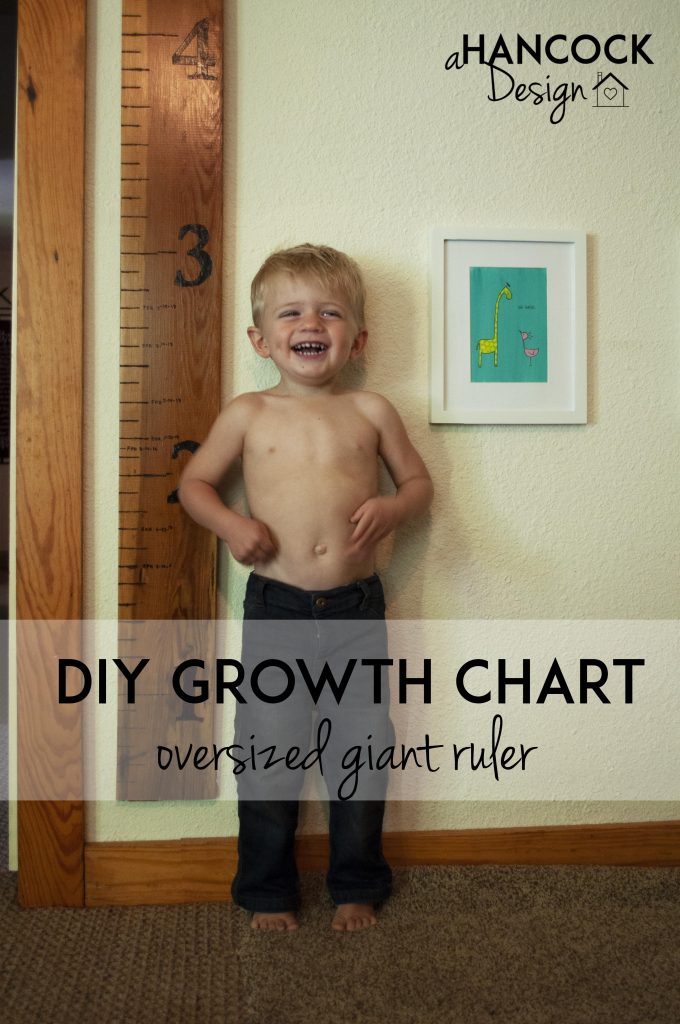 These little growth chart projects are pretty popular these days and you can find them all over Pinterest. See this one here and this one here and just do a Google or Pinterest search for dozens more examples. I made one for myself a few years ago (pictured above), but recently made a second one for my sister to give her as a baby shower gift.
When I made mine, I salvaged a piece of barn wood from a barn that used to stand on our property but was torn down. I sanded it and carefully and painstakingly measured, penciled, and then wood burned all of the measurement lines and numbers in. It took for-ever. Like probably 4+ hours.
So when I decided to make another one, I wanted to try painting the lines on with black paint instead. I headed outside to look for another piece of wood from the barn wood pile. It had been sitting in the elements for too many years and the wood was not usable for this sort of project. Luckily, I was able to find another piece of extra 1×6 in another shed and it was the perfect size.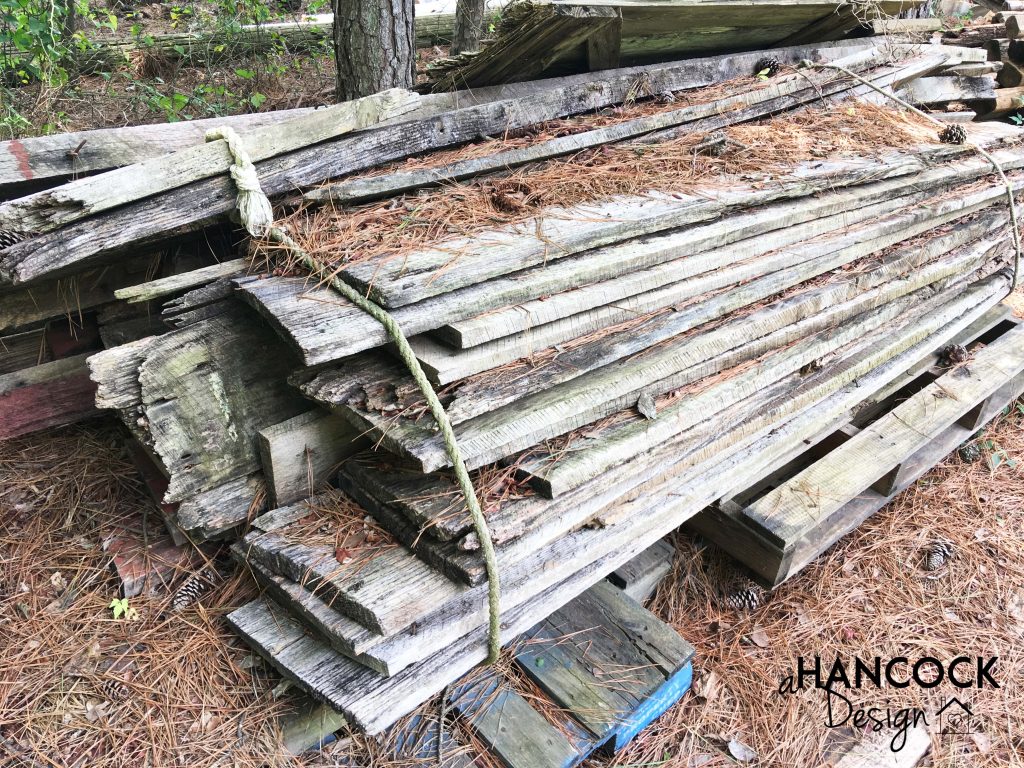 I cut that board down to 6ft and sanded and sanded it. Then I stained it with Minwax's Espresso stain, the same color I've used for a few previous projects and I love it! When I put the stain on, the coolest pattern showed up in the wood grain and it just looks so awesome! See?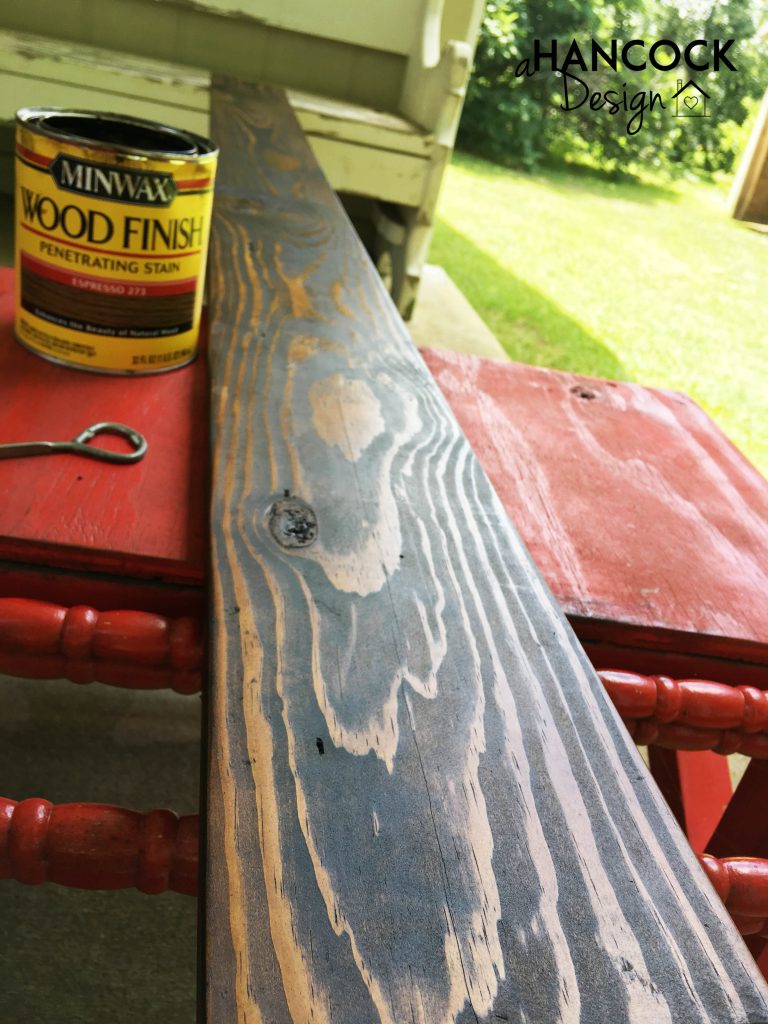 The wood did have a few places where the stain wouldn't seep in normally so I tried a rudimentary but effective method of using a Q-tip to mush stain into the crevices and knots and then rubbing out the excess with a rag. I stained the whole board using an old rag instead of a brush or foam brush, a method that I have grown to love and much prefer to using brushes! It's much easier to get an even non-streaky coat. Just rub it on and keep rubbing until it's all soaked into the board or back on the rag.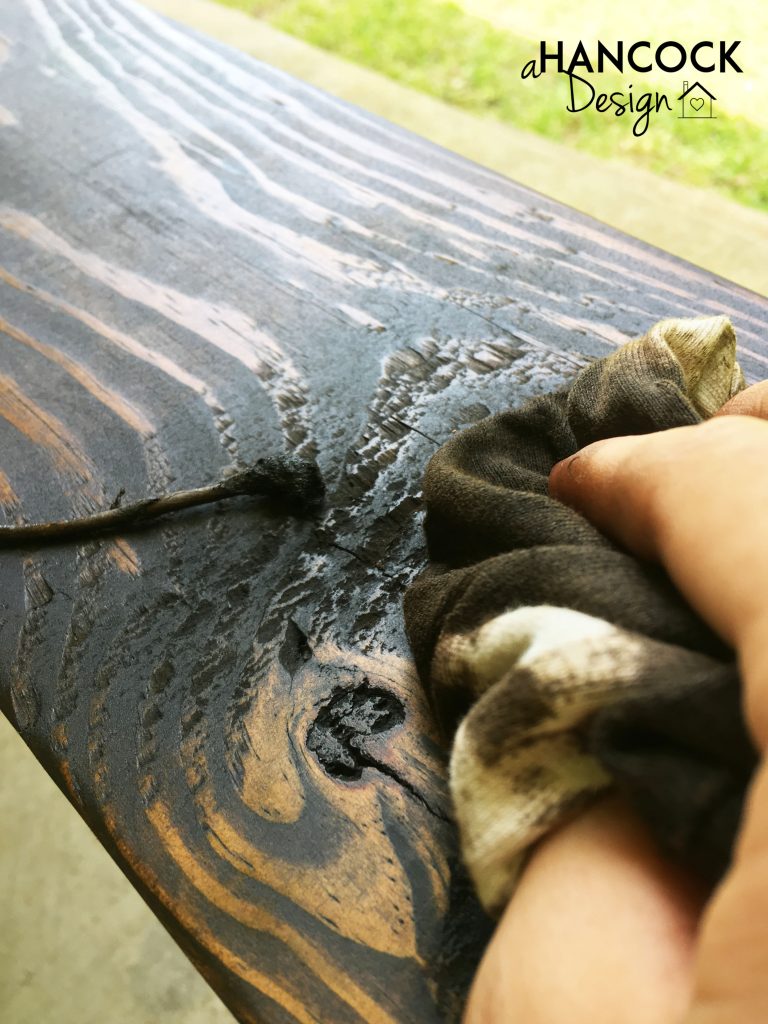 This time, instead of wood burning, I decided to try painting the lines and numbers. I didn't think I would be able to make the lines straight so I taped off every little hash mark. In hindsight, I think it would have looked fine to freehand the lines. They wouldn't have been perfectly straight, but you wouldn't be able to tell from 6+ feet away, which is the distance from which this will most often be viewed.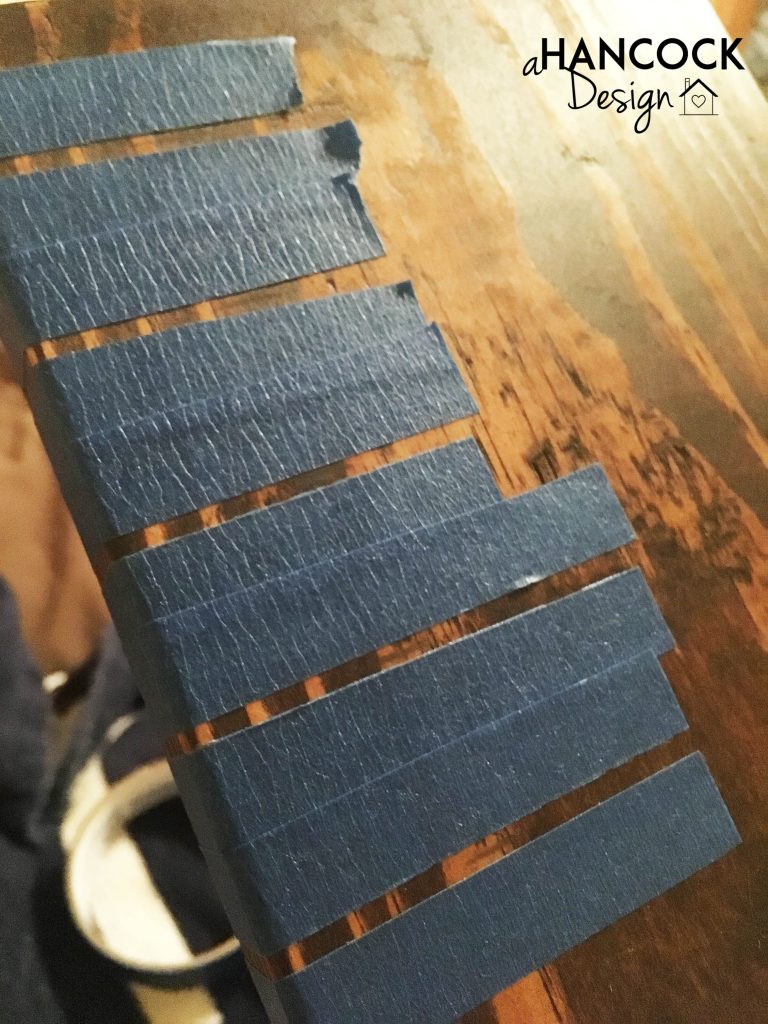 It ended up taking me about 90 minutes to tape off all those lines. I taped at every inch, and then the lines were different lengths depending on if they were 1-foot, 6-inch, or 1-inch increments.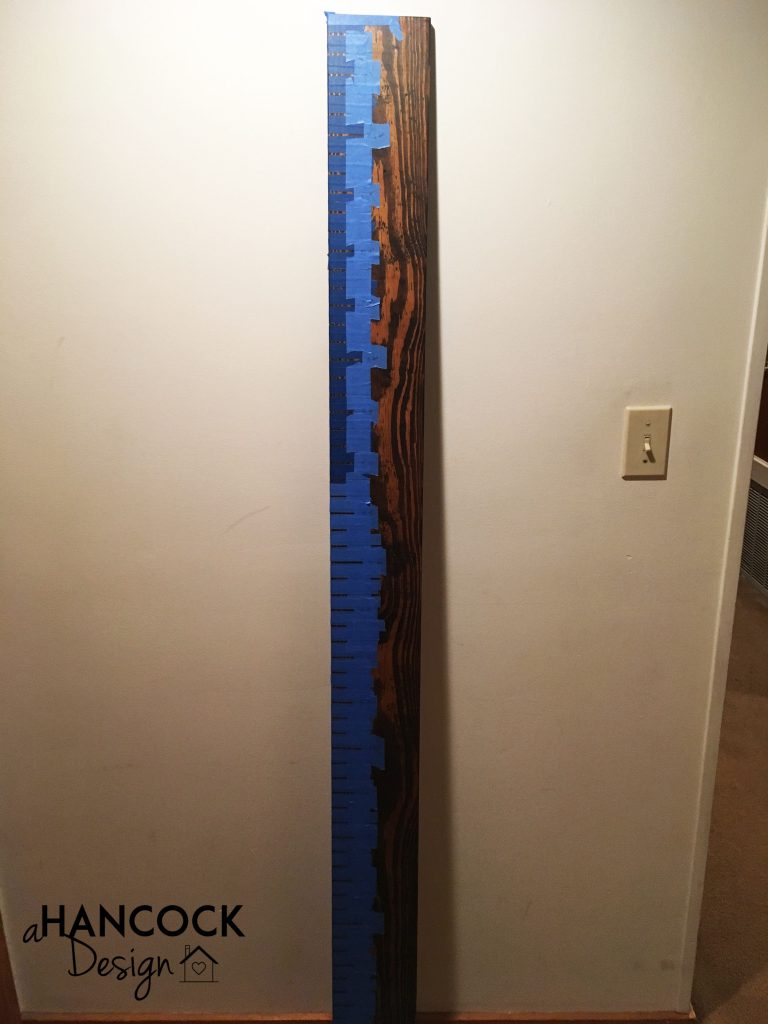 To paint, I just used black acrylic stencil paints. I painted over all the lines where the tape was and let it dry, and then peeled the tape off. For the numbers, I printed them out in a font I liked and then traced over each number in the appropriate location, pressing firmly with the pencil lead so it would make indentations in the wood. Then I could use these indentations to guide my paintbrush. The black paint dried to a kind of faded color, but I really liked the way it turned out.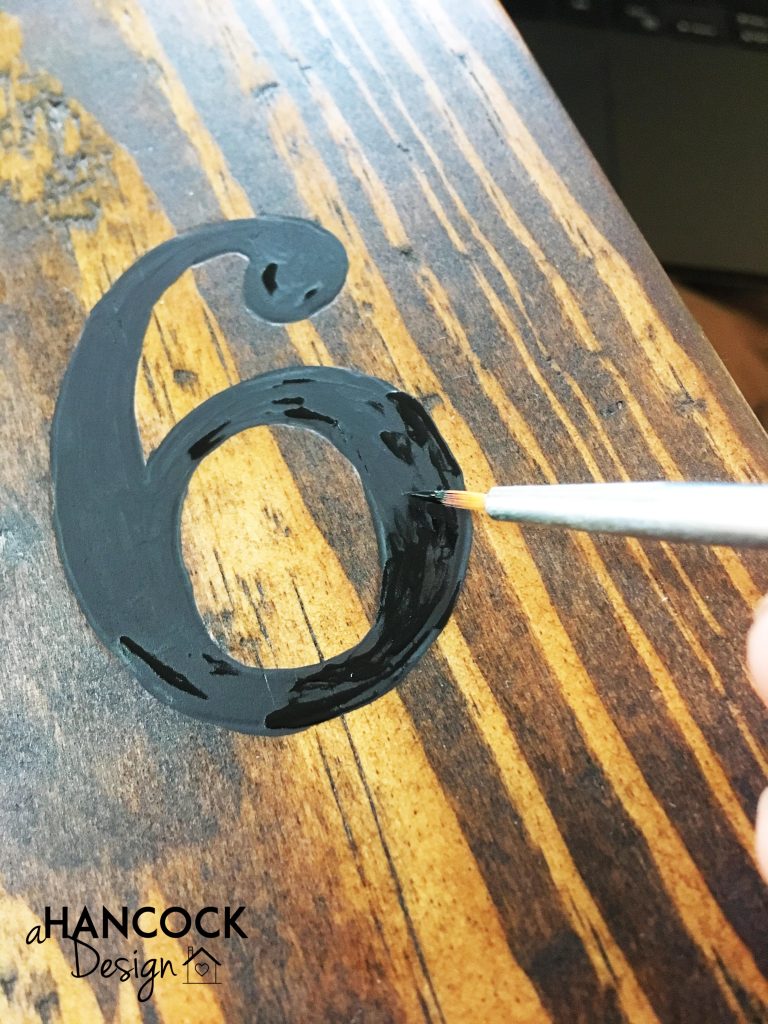 I stayed up late working on this project the night before my sister's baby shower, trying to get it finished in time…but then at 12:30 in the morning I got a text from my sister saying that actually they were on the way to the hospital to have the baby! Well, that meant the shower got postponed for a week so I went to bed and finished the project later. 🙂
Unfortunately I forgot to take any pictures of the finished project! I'll head over to her house tomorrow to try and get some pictures of it hanging up, but for now you can see last year's photo of my then-two-year-old standing next to the first giant ruler I made. Enjoy!